Cover: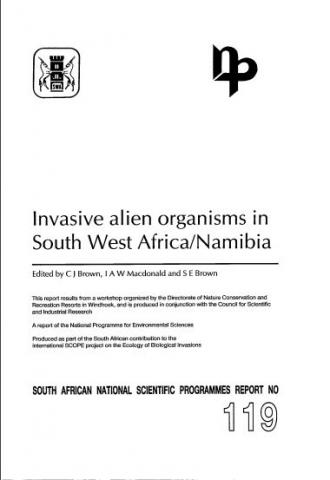 Title:
Invasive alien organisms in South West Africa/Namibia
Abstract:
The greatest threat of invasion of alien species of plants and animals is posed by species which originate from similar arid habitats in other parts of the world. In general the smaller the number of individuals of an alien species introduced into the country, the smaller are its chances of becoming established as an invasive problem species. For this reason all efforts at reducing the numbers of alien species should be regarded as worthwhile, even if total eradication of the species seems impossible.
Keywords: SANSP, Birds, Namibia, Plants, Deserts, Alien species, Animals.
Editor:
Brown CJ, Macdonald IAW, Brown SE
Series:
South African National Scientific Programmes Report